The Smarter Home Office is top-ranked on Amazon for Home Office Design.
Available in paperback and Kindle editions.
The Smarter Home Office:
8 Simple Steps to Increase Your Income, Inspiration and Comfort
Does This Sound Like You?
• You dread entering your home office.
• You are sore and exhausted by the end of the work day.
• You are less productive working at home than you want to be.
• You long for simple low-cost or no-cost home office improvements that have big impact.
• You want to save money and avoid misguided "improvements" and mistaken purchases.
With The Smarter Home Office You Will:
• Have time and energy for your family and yourself, because you're more productive.
• Get more work done in less time with improved office set-up.
• Have a pain-free workday with simple ergonomic tips.
• Use simple easy-to-follow tips to take your home office from functional to fun.
• Have the time to put these solutions into action with a book that is concise and to-the-point.
What Makes The Smarter Home Office unique?
IIt uses the insights of Architectural Psychology.  Architectural Psychology:  the western science of how the design and arrangement of a space positively or negatively impacts how people feel and function in that space. It's like feng shui without the woo-woo factor.  The Smarter Home Office is filled with "Aha" moments when you discover simple solutions to your most baffling problems. Solutions that "feel right" and work better. The Smarter Home Office is short and to the point: 80 pages filled with practical advice and real-life illustrations.
Case Study: JS's Home Office: From Dungeon to Delight
JS hated working at her desk. She loved her desk, but working at it didn't feel right.  Instead she had her papers scattered over her dining room table – far from her computer and office storage. She felt disorganized and frustrated.
Using what she learned from The Smarter Home Office she moved her desk near the window, converted a nearby cabinet into home office storage and found a handy but overlooked internet cable connection. As a final touch she placed treasured mementos nearby for inspiration. "The desk in the corner is working out really well!   I like working on my computer there.  When I'm sitting at my desk, my husband comes into the room and says I am sitting at my throne!"
"Great Book! Great ideas! Short and to the point."
-Susan Guild, author
"'The Smarter Home Office,' is a valuable resource for everyone. Whether you work from home or use your home office as command central for your household, the book provides concrete suggestions that can be implemented easily.  As a Professional Organizer, I look forward to sharing this book with my business and residential clients." – Wendy Kaiser – Exceptionally Efficient
"You made all the difference in how I think of my work at home." – RS, Health Science Journalist
 " I couldn't believe how moving around a couple pieces of furniture could make such a difference in how my office functions."
"Reading The Smarter Home Office was like having you there guiding me to create a home office I love."




The Smarter Home Office addresses real-world problems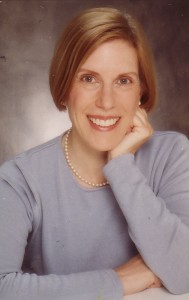 I have personally helped hundreds of solopreneurs and entrepreneurs set up home offices that feel right, function better and look beautiful. My goal for you is a home office experience that supports your work flow and your sense of style. The Smarter Home Office is based on my twenty years of experience helping people set-up offices that work for them, plus a depth and breadth of knowledge of interior design and architectural psychology.
After All, Don't You Deserve a Home Office that Makes You Feel Happy?
Take a Peek Inside The Smarter Home Office
Introduction: If Your Home is Your Castle, Why Does Your Office Feel Like a Dungeon?
Chapter 1- Furniture Arrangement: The Antidote to Cubicle-Think or Grad Student Sprawl           Desk Set-up and Location to Improve Work Flow

Chapter 2– Ergonomics Made Easy: The Secret Factor in Productivity
                      Adjusting your Monitor, Chair & Keyboard for Support and Comfort

Chapter 3 – Lighting: Illuminate Your Desktop, Not the Room
                    Make the Most of Natural and Electric Light

Chapter 4– The Power of Nature: De-stress and Energize Yourself
                      How to Bring the Power of Nature Indoors

Chapter 5– Color Confidence: Choose the Best Color for Your Work Style
                     Match Your Color to Your Work Style:  Colors for Activity and Creativity, Colors for Concentration

Chapter 6 – Dinosaur Space: Break Loose from Room Labels                      
                       Use Overlooked and Underused Spaces

Chapter 7 – Storage Solutions: Tips to Control the Paper Tidal Wave
                      Quick, Easy, Effective Organizing

Chapter 8 – The Fun Part: Add Inspiration to Your Home Office 
                      Adding Fun to Increase Mental Focus, Productivity and Creativity

PostScript – The Dilemma of the Home Office: Distractions and Isolation

Action Steps – How to Create the Best Home Office for Your Work Style, Step-By-Step.



The Smarter Home Office is the distillation of 20 years' experience with 80 pages packed full of practical tips and B&W photos to guide you.
• I'm not going to preach to you. My aim is not perfection, but a sense of order and comfort for you during the many hours you spend in your home office.
• The Smarter Home Office brings a light, common-sense approach to the struggle of setting-up a home office that is functional and fun.
• Each chapter addresses and solves a single problem. Read the chapters that meet your needs.
• The Smarter Home Office Action Plan helps you move through more comprehensive home office projects.
The Smarter Home Office Saves You Time and Money.
• The Smarter Home Office is worth 10 times the cost of the book. The information
in just one chapter you will save time and money.
• Use what you already own, wisely.
• Sometimes simpler is better when selecting a desk.
• The best and most budget-friendly lighting that works better than expensive built-ins.
• Color psychology to support your work needs.
• An expensive desk chair is not the sole answer to a comfortable office work day.
Buy now on Amazon
The Smarter Home Office Paperback Edition is less than $12.50.
Have your own copy in hand in a few  days with SuperSaver Shipping.
The Smarter Home Office Kindle Edition is only $6.99 .
Download it instantly!
Buy The Smarter Home Office today, have a more pleasant and productive workday tomorrow.