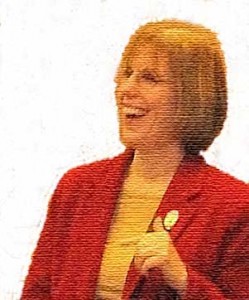 As a professional speaker, Linda Varone has inspired audiences nationwide to improve productivity and communication through enlightened home office design. She shows participants how to apply the insights of architectural psychology (the often overlooked human factor in design) through practical ideas, real-life examples and humor.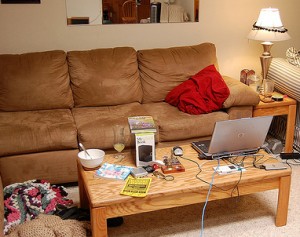 If your remote employees sometimes deliver a less-than-stellar performance the solution may be right under their nose.
A poor home office set-up will sabotage your best employee's productivity.
If you are a home-base entrepreneur your lack of efficiency may have less to do with will power than the set-up of your home office.
Simple changes in your workspace can make a huge improvement in your focus and comfort.
A presentation by Linda Varone to your employees or organization members will show them how to improve their home office. Her presentations are generously illustrated with photo slides and keeper handouts.
Your audience will leave with:
High take away value,
Practical tips on how to improve their work space and their work lives,
The experience of shared laughter.
Partial client list:
BuildBoston
Cisco Systems
Fortune 500 forum
Harvard University
IKEA
Institute for Healthcare Improvement
Johnson & Johnson
Lucent Technologies
MIIA
MIT Center for Work and Family Life
New England Women Business Owners
The National Parkinson Foundation (NY)
Yankee Dental Conference
What Bosses Are Saying:

"Our thanks to you for the superb presentation and the magical way in which your ideas and support seem to catalyze all kinds of good things in our office's work, relationships, and morale." – A. Rae Simpson, Past Program Director, MIT Work Life Center.
"We loved your presentation." – Wendy Gammons, Wellness Coordinator, MIIA Health Benefits Trust.
Discover new approaches to office productivity with these focused presentations:
If Your Home is Your Castle Why Does Your Home Office Feel Like a Dungeon?:Simple Strategies for Increased Productivity and Comfort.
The Smarter Office at Work: From Cubicle Confusion to Efficient and Comfortable Workspace.
Linda Varone is a member of the National Speakers Association. Linda has appeared on WCVB-TV's Chronicle. She has been featured in New England Home, Boston magazine, Entrepreneur.com and is frequently quoted in the Boston Globe.
Contact Linda at 781-643-8697 or email her