Improve Your Home Office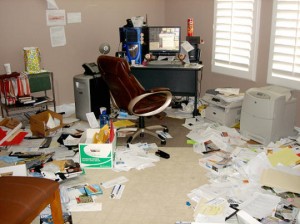 "Your problems working at home may have less to do with will power than the
set-up of your workspace."
Linda Varone Designs Your Home Office to:
Improve your workflow by positioning your desk to support your personal work style.
Increase your comfort with simplified home office ergonomic tips.
Prevent headaches and eye strain with the simplest and best lighting.
De-stress and energize by connecting with nature.
Support focus and productivity with color psychology and architectural psychology.
Find space for a dedicated office in overlooked and underused areas.
Create inspiration without clutter by the attractive arrangement of your photos and personal mementos.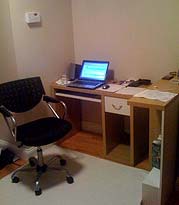 "A boring office is just as unproductive as a cluttered office."
Contact Linda today at 781-643-8697 to make your office more efficient, inspiring and comfortable. Or email her
How a Home Office Consultation Works: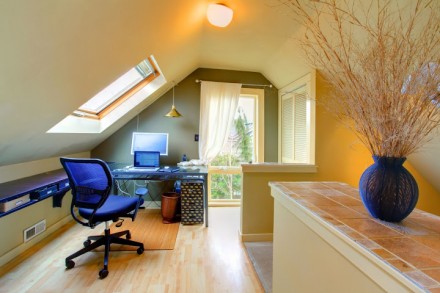 Your consultation is a collaboration: Linda works with you to create a home office that supports your work style and life style.
Use what you already own, or receive guidance to make the best choices in new furniture for your needs and budget.
Get an office layout plan of your improved home office or workspace.
Personalized small home office design tips.
Organization strategies that work for you.
How A Corporate Consultation Works: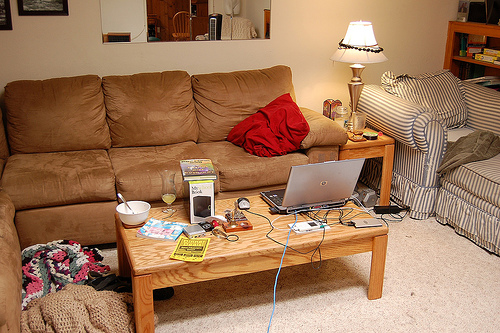 A Coffee Table Is Not A Home Office
If any of your employees works at home, at any time, you can support their productivity and communication with simple adjustments to their home office/workspace:
Train and inspire your employees to set-up productive and practical home workspaces with an illustrated presentation that is informative and engaging
Work with individual employees to arrange focused and comfortable home offices to meet the needs of your company and your employee.
Good design is not about pretty,
Good design solves problems.
Consultation Packages and Fees:
Basic 90 minute consultation in your office developing new office layout. Suggest work and organization accessories to enhance your workflow. $199.
Preferred 2 hour office consultation with development of office layout and help in selecting specific furniture and accessories online to complete your home office. $250.
Elite 2 hour office consultation package, plus 2 hours of in-store shopping guidance for furniture and accessories. $450.
Remote Consultations Available
Testimonials
"How do I thank you enough for the office consultation. The lighting and the mood of my office call me to work…. But the most exciting part – since the consultation I have had one of the most productive work periods in a very long time." – Rich DiGiralamo, Motivational Speaker, Keep Employees Happy
"The results are phenomenal. I have never loved a space I have lived in or worked in more…Thank you Linda!" – Mary Sandro, President, ProEdge Skills
"Linda's great advice about one or two changes really helped. The success I had making two changes have given me the confidence to make the next change." – Barbara Clarke
"Linda Varone, helped me see the light – literally!
Linda's suggestions for my home office were practical, affordable and incredibly helpful. She left me with a blueprint of how I could improve my office space and make it more efficient and esthetically pleasing.
Specifically: her recommendation for me to buy some table lamps and place them strategically throughout my office. What a difference those lamps have made! They create such a wonderful ambiance – and I can see what I'm doing much better! Linda is a treasure trove of great ideas and she is a pure delight to work with.
It's true, little things can make a big difference. Thanks, Linda! I see the light!" – Alesia Latson, Latson Leadership Group
Contact Linda today at 781-643-8697 to make your office more efficient, inspiring and comfortable. Or email her