Home office design is about more than "pretty". Whether you are telecommuting from home, a small business owner, a WAHMs (work at home mom) or simply need a place to pay your bills, you want your home office to be productive, professional and profitable.
The problems you experience working at home




may have less to do with will power




than with the set-up of your home office

.
[column width="230px" padding="10px"]
"It's not inviting."
"I don't make time to go in there. It feels like a death sentence."
"It's utilitarian. It's not set up right. I don't know how."
Smarter Home Office design helps you create a workspace that supports you and your work. Linda's personal WorkStyle analysis give you and office that fits you and your needs, using what you already own.
[/column]
[column width="230px" padding="10px"]
Speaking Programs
Linda Varone has been sharing her insights and humor about design with audiences for over 15 years. Her presentations are generously illustrated with photo slides, helpful handouts and real life examples.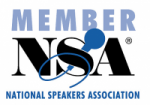 [/column]
[column width="230px" padding="0″]
Ranked #1 on Amazon
"The Smarter Home Office: 8 Simple Steps to Increase Your Income, Inspiration and Comfort"   
[/column] [end_columns]
"I am amazed how much simply moving some furniture around has changed how my office feels and functions." – Tom Robinson, executive recruiter, Spenser Stewart

"I just love my home office since you rearranged it, I feel more energy when I am in there." –J.C., engineer.
Contact Linda at 781-643-8697 or Linda[at]TheSmarterHomeOffice.com
Home, Consultation, Professional Speaker, About Linda, Portfolio, Books, Blog, Contact Linda
copyright 2010-2013