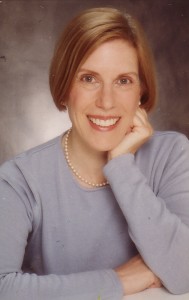 Create a beautiful AND functional home office to be your most productive self.

Feel energized and inspired by your work environment.

If you are an entrepreneur, small business owner, remote worker or freelancer, I am your resource.
How?
My unique use of interior design, architectural psychology and common sense.
-named Best of Boston® by Boston magazine. I use my warm, practical approach to office design and architectural psychology to help you improve your workspace and your work life, whether your business is large or small.
for your group or organization. I entertain and inform audiences nationwide about functionality, productivity and the psychology behind good home office design and the simple strategies to achieve it.
The Smarter Home Office is ranked #1 on Amazon for "home office design".
I offer a unique synthesis of the best of architectural psychology, interior design, cognitive psychology and common sense to help entrepreneurs, small business owners, freelancers and remote workers create productive and comfortable home offices. It's this expertise and voice of reason that is featured in Entrepreneur.com, The Boston Globe, Boston magazine, New England Home and Women's Day. I have appeared on WCVB-TV's Chronicle.

I have recently been featured in Fast Company
Background
My passion for helping people improve their lives began through my work as a nurse. I went on to earn a Master's degree in psychology which deepened my understanding of how people approach problem-solving. Then I studied interior design at Boston Architectural College and architectural psychology at Tufts University.
In 1992 I launched Nurturing Spaces to help people create homes for personal relaxation and renewal, while supporting their connections with family and friends. I found that many of my clients felt overwhelmed setting up comfortable, functional home offices. After witnessing the "aha" moments my clients had in their now beautiful and functional home offices, I wrote The Smarter Home Office: 8 Simple Steps to Increase Your Income, Inspiration and Comfort. My goal is to help people be more comfortable, in body and mind, by creating better work spaces.
Personal
While proud of my Midwestern roots (Go Blue!) I now delight in the natural and architectural beauty of Boston and New England. In my spare time I enjoy entertaining my brave friends with "I've never made this before, but the recipe looked interesting" dinners, traveling, and curling up with a good novel, mystery or history.
Affiliations
National Speakers' Association
National Speakers' Association New England – Board of Directors 2012-present
Boston Architectural College – Guest Speaker and Specialty Thesis Advisor

Awards

Best of Boston 2007

Contact Linda at 781-643-8697 or email her